Supreme audit institutions start parallel audit in the field of health care
The supreme audit institutions of various Arab countries and the Netherlands Court of Audit have discussed in The Hague their plans for an audit in the field of SDG 3: Ensure healthy lives and promote well-being for all at all ages.  This regional cooperation is part of the so-called Sharaka programme.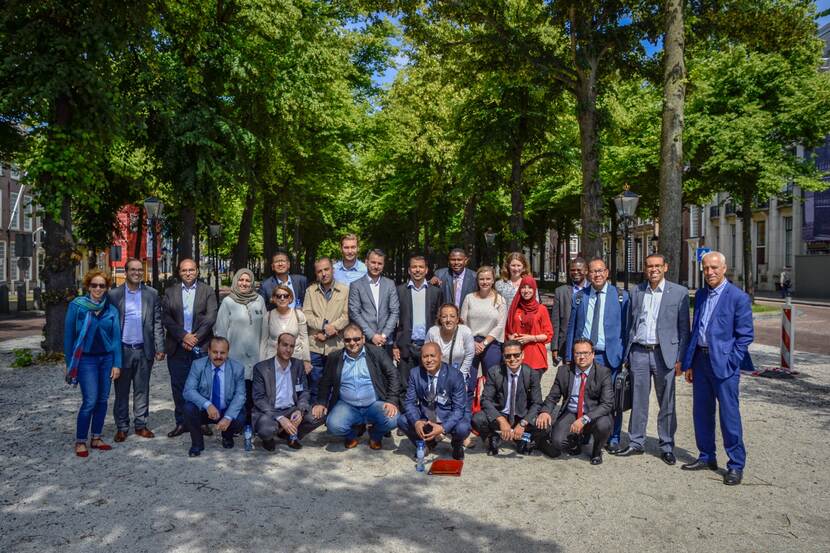 The supreme audit institutions of Algeria, Iraq, Jordan, Morocco, the Palestinian Territories, Tunisia, Sudan and the Netherlands agreed last year to continue their regional cooperation with a parallel audit on a policy theme. Last week the participants reflected on their audit plans and exchanged ideas for involving relevant stakeholders during the audit. The Netherlands Court of Audit will provide further assistance during the audit process, which is expected to result in 8 reports.
The supreme audit institutions will audit the following policy themes:
Improvement of perinatal care - Algeria;
Reduction of mortality by cardiovascular diseases - Iraq;
Reduction of communicable child diseases - Jordan;
Improvement of emergency health care - Morocco;
Waiting times in specialist mental health services – the Netherlands;
Reduction of the number of traffic deaths – the Palestinian Territories;
Reduction of child mortality (0-5 year) - Sudan
Availability of methods for family planning for women - Tunisia.
About Sharaka
The Sharaka programme runs from 2016 until 2021 and is financed by the Dutch Ministry of Foreign Affairs. The purpose of the programme is to contribute to good governance, effective public services and public financial management.