The Art of Audit
In 'The Art of Audit' eight current and former presidents of supreme audit institutions who have played a leading role in the international community of supreme audit institutions (SAI) spoke openly with Roel Janssen about their work as external auditors in the public sector.  The interviews have been bundled and published in 2015, under the title 'The Art of Audit'.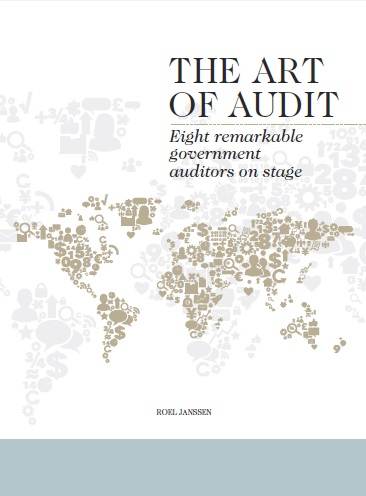 In The Art of Audit, Faiza Kefi (Tunisia), Josef Moser (Austria), Terence Nombembe (South Africa), Heidi Mendoza (Philippines), Alar Karis (Estonia), David Walker (US), John Muwanga (Uganda) and Abdulbasit Turki Saeed (Iraq) talk about the roles they have played to emancipate and professionalise supreme audit institutions in vulnerable countries, often in the face of opposition and sometimes in very difficult and dangerous conditions.

The interviews were held to mark Saskia J. Stuiveling's retirement as President of the Netherlands Court of Audit.