Modest improvement in air quality but minister could have done better
Eight national traffic measures in the National Air Quality Cooperation Programme (NSL) have reduced the emission of harmful exhaust fumes by 2%. The measures have had a negligible impact on public health. The Netherlands Court of Audit has carried out the first audit of the costs and benefits of the measures.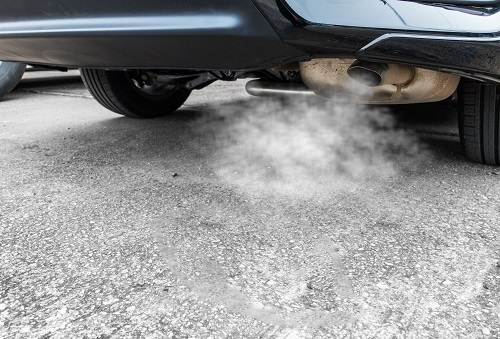 The Netherlands Court of Audit concluded in its audit of central government for 2017 that the minister could probably have achieved the same results with less money.
Vehicles the biggest source of emissions
Road vehicles are the biggest source of emissions in the Netherlands and the particulates in their exhaust fumes are amongst the most harmful particulates to public health. The government introduced the NSL in collaboration with municipalities and provinces in order to improve air quality. The Court's audit concentrated on eight national measures, including the retro-fitting of particulate filters and a scrappage scheme for cars and vans. The package of measures to reduce vehicle emissions cost more than €400 million.
Health burden reduced by 0.01%
On behalf of the Court of Audit, the National Institute for Public Health and the Environment (RIVM) calculated that the eight measures had together reduced the overall health burden by at least 0.01% in the period 2006-2015. This is equal to 1,150 additional years of life for the entire population of the Netherlands. By way of comparison, air pollution is responsible for about 5% of the country's health burden.
First study
The costs and results of the National Air Quality Cooperation Programme have never been studied in relation to each other before. The minister has not even carried out interim evaluations. The Court of Audit concludes that if the minister had known what impact each of the eight measures was having, she could probably have brought about the same reduction in vehicle emissions at less expense.
Eight traffic measures in the National Air Quality Cooperation Programme (NSL) achieved a marginal reduction in vehicle emissions and a limited reduction in the health burden in the Netherlands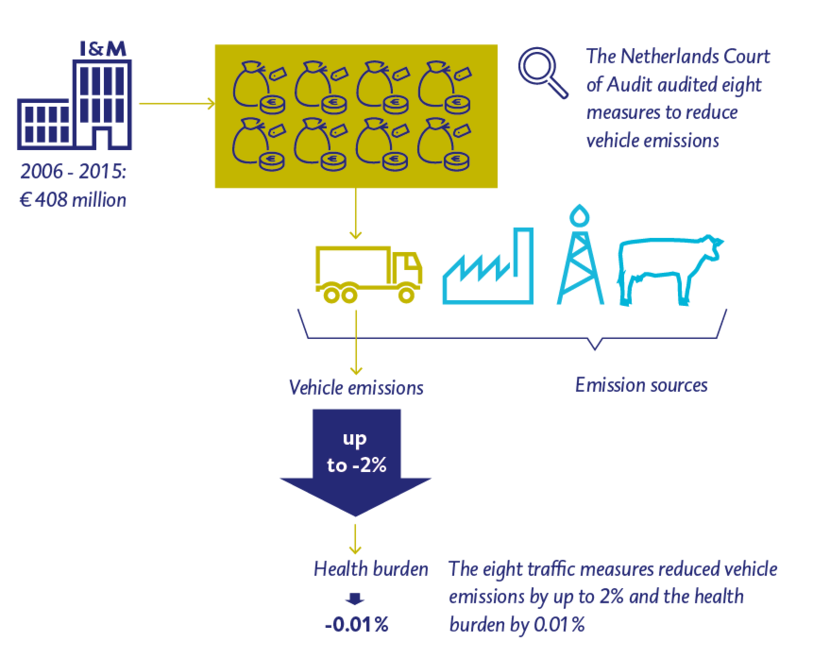 The press can put questions to Roel Geeraedts on +31 (0)70 342 41 88 / +31 (0)6-53 76 13 77.