International knowledge exchange and cooperation
Short focus audits, audits of policies to improve air quality, and a white paper on algorithms are all examples of the results of our international cooperation efforts. International knowledge exchange and cooperation are vital for the quality and impact of our work.
Together with Supreme Audit Institutions (SAIs) abroad, we develop international audit standards for instance. We also regularly embark on joint audits and work together to devise new audit methods. In addition, our peers can help us to reflect on our work, and vice versa.
International working groups and informal coalitions
We are a member of INTOSAI, the global umbrella organisation of SAIs, and of EUROSAI, the European organisation of SAIs. We also work together with the Contact Committee of Supreme Audit Institutions of the European Union. In all these organisations, we play an active role in a number of thematic working groups. We deliberately select topics that have a bearing on the objectives and audit priorities of our Trust in Accountability (2021-2025) institutional strategy.
To an increasing degree, we cooperate informally beyond these working groups with a small number of SAIs and international organisations. Our aim in doing so is to quickly and flexibly build up specific knowledge or develop products that are relevant to all parties involved. We also cooperate with the other SAIs within the Kingdom of the Netherlands, i.e. on Aruba, Curaçao and St Maarten.
International audit cooperation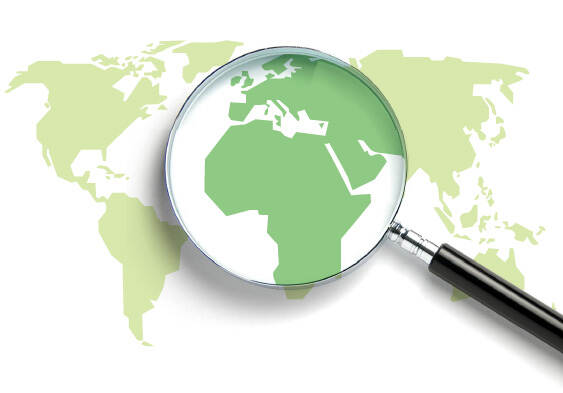 Many of the subjects of our audits are not confined by national borders: technological developments, the energy transition, and the COVID-19 pandemic being three good examples. Government policies are also affected to an increasing extent by EU legislation and regulations. This is why we evaluate the added value of international cooperation prior to embarking on our audits. This may range from obtaining information to conducting joint audits in cooperation with peer SAIs.
At the end of 2020, for instance, we published an audit report together with six other EU SAIs on the resolution of banks that run into financial difficulties. For more information on the European Union and our audits performed in collaboration with peer SAIs on EU-wide issues, see our web page on the European Union.
Peer review
Supreme audit institutions regularly hold a mirror up to each other in the form of peer reviews. A peer review comes with recommendations for improvement guided by international standards. In 2019-2020, the SAIs of Sweden, the UK and Canada conducted a peer review of our own performance.
Our peers regularly ask us to contribute to their own peer reviews. In 2021, for instance, we took part in a peer review of the Romanian SAI together with the Polish and Austrian SAIs. Both these types of peer review give us an opportunity to further enhance our professional expertise, and to be inspired by our peer institutions.
National and international activities: inseparably linked