Dutch government can do more to reduce the use of plastic
Apart from promoting the recycling of plastic packaging, the Dutch government also needs to make plans to reduce the production and use of other forms of plastic. This is the only way of achieving the objective of a fully circular economy (i.e. an economy in which no new plastics are produced) by the year 2050.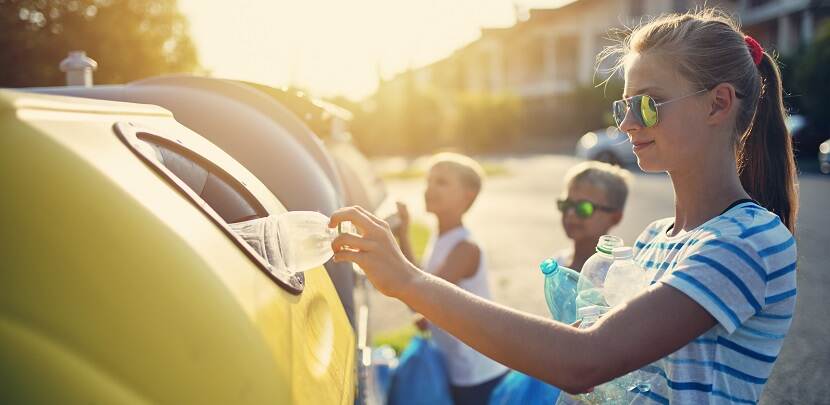 The Dutch are currently Europe's leading plastic recyclers, recycling half the entire volume of plastic packaging materials. As a result, the Minister of Infrastructure and Water Management is already firmly on course to achieving her aim of recycling 52% of plastic packaging by 2022. However, if the government is to achieve its aim of creating a fully circular economy by 2050, not only will it have to ensure that much less plastic ends up in incinerators, it will also have to extend its recycling policy to other plastics.
Packaging accounts for an estimated 40% of all plastics in the Netherlands. Although some of this is recycled, the remainder is either thrown away with other household waste or ends up in the natural environment (in the sea, for example). The Netherlands Court of Audit looked at how the Minster of Infrastructure and Water Management has sought to reduce the use of plastics. The audit made clear that, while the policy of recycling more plastic packaging has been successful, the Dutch economy still has a long way to go if it is to be fully circular by 2050. This is the objective spelled out in the coalition agreement signed by the third cabinet led by Prime Minister Mark Rutte.
Simply reducing the volume of plastic packaging is not going to be enough to attain this objective. The situation today is that around 60% of all plastics end up in incinerators and only 15% is reused. With a view to raising the latter percentage, the Netherlands Court of Audit has recommended that the Minister of Infrastructure and Water Management should extend the policy to all plastics rather than concentrating on packaging alone. The audit report suggests that she could also try and ensure that less new plastic is produced and used, as this would be an even more effective means of achieving a circular economy.