Burhan Gün new audit director at Netherlands Court of Audit
The Netherlands Court of Audit has appointed Burhan Gün audit director as of 1 November 2021. His portfolio as audit director will comprise the Ministry of the Interior and Kingdom Relations. With the appointment of Mr Burhan Gün, all directorships at the Court have now been filled.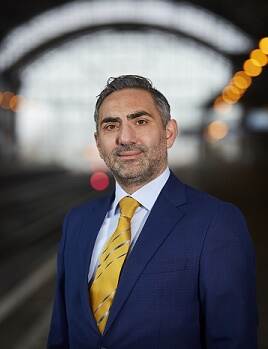 Cornelis van der Werf, the Court of Audit's Secretary-General, said: 'I am pleased Burhan has agreed to come and strengthen our management team. With his breadth of experience at both an executive organisation and a local audit office, his knowledge and experience of ICT and information security and his pleasant personality, I am confident he will make a positive contribution to the Court's audit work.'
'It is a great honour to work for the Court of Audit and to add value to the performance of our parliamentary democracy,' said Mr Gün. 'I am looking forward to working with enthusiastic colleagues and auditing the government's operation and performance in practice. After all, public money must be accompanied by public accountability.'
Burhan is currently programme manager at the Employee Insurance Agency (UWV), responsible for organising and directing transition and change programmes. He is currently tasked with an organisation-wide programme for the design and implementation of Identity & Access Governance (IGA) with a view to strengthening Baseline Information Security (BIO). He was previously engaged by Pantar as head of operational management & information with final responsibility for the financial accountability and information management departments. Since 2014, Burhan has been a municipal councillor in Haarlem, where he was a member of the Audit Office Committee from 2014 to 2018. Burhan served as the committee's chair in 2014 and 2015.

This appointment follows a selection procedure involving the Senior Civil Service (ABD).