Netherlands Court of Audit publishes online course on Data Analytics in Audits
With more and more government information being produced digitally, auditors can sometimes feel overwhelmed by the flood of raw data. But help is at hand. Data analytics creates new opportunities to detect hidden patterns in the data and make audits more efficient, reliable and transparent. Quantitative data analysis facilitates every phase of the audit so that all the available information can be audited.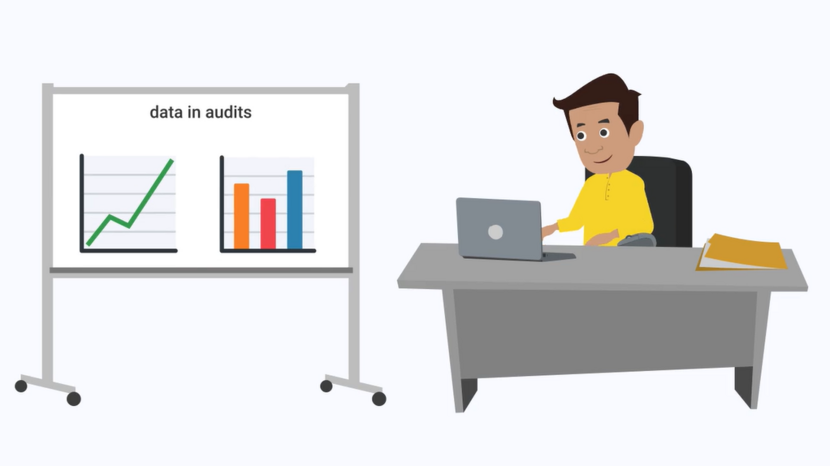 If you want to unleash the potential of data analytics and learn how to use it in practice, take the new online course developed by the Netherlands Court of Audit. The course is free to civil servants worldwide.
Practical information on the online course
No specific prior knowledge is required, although basic knowledge of statistics might be useful.
The course is available in Dutch, English, Arabic, French and Portuguese.
The course consists of 4 modules with a total duration of 90 minutes. On completion, participants will be awarded a digital certificate of participation.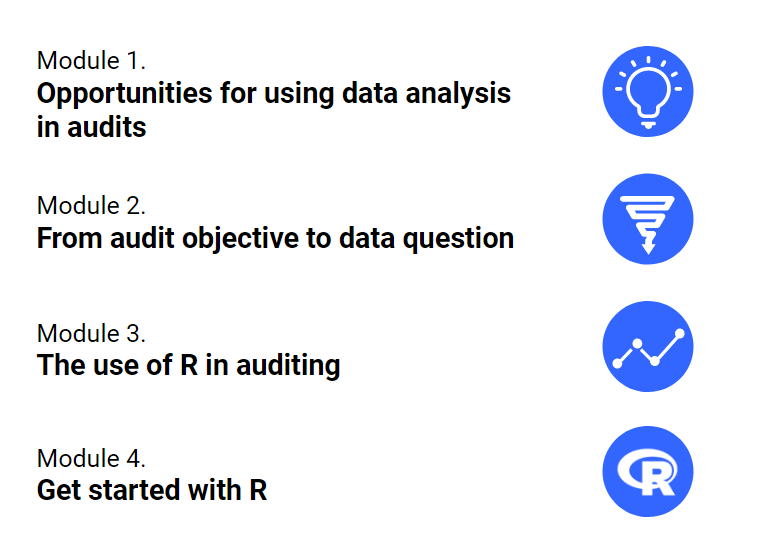 Access to the online course
Step 1: Go to www.afrosai-e-learning.com
Step 2: For new users – first register yourself. Within 24 to 48 hours, you will receive confirmation of your registration and will be able to log in using your username and password.
Step 2: For registered users of the AFROSAI platform – log in using your username and password.
Step 3: Scroll down the homepage and click on Innovative Audit Skills. Select Data Analysis and then the Data Analytics in Audits course in your preferred language.
Step 4: To take the course offline via a mobile device, download the Moodle app from the App Store or Google Play.
For more information on the use of data in audits, visit our webpage about data