Netherlands Court of Audit hosts workshop on rapid and responsive audits for European Supreme Audit Institutions
The workshop aimed to promote impactful focus audits (or investigations) and was organised last week, by the Netherlands Court of Audit (NCA) in collaboration with the UK National Audit Office (NAO). Focus audits (or investigations) are characterized by their rapid and responsive nature. This type of audit enables Supreme Audit Institutions (SAIs) to address topical issues in a timely manner, ensuring their factual findings have a meaningful impact on public accountability and governance.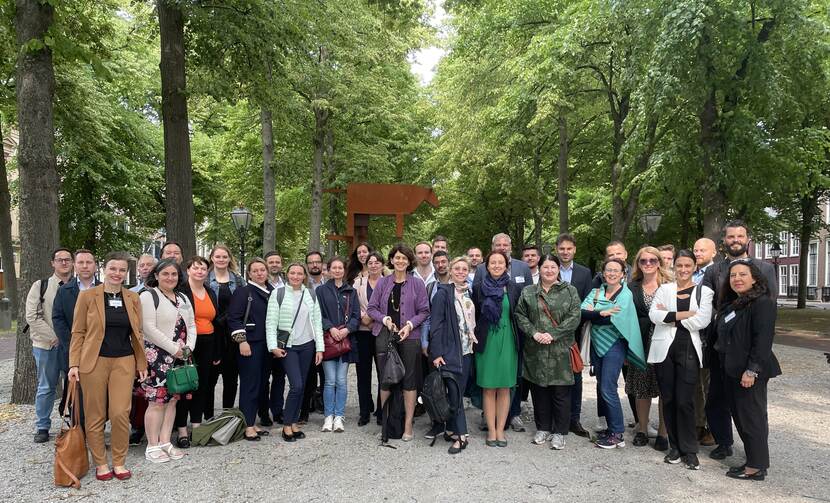 The workshop provided a platform for auditors from 17 other European SAIs to discuss the concept of focus audits and explore effective ways of conducting them, to enhance relevance and impact. While a typical audit takes 1 to 1,5 years to complete, a focus audit is conducted within just 14 weeks. 

The UK NAO and NCA, renowned for their expertise in this field, presented various methodologies and tools that have proven effective in their work. These presentations served as a source of inspiration for participants seeking to improve their own audit practices. Through practical group exercises, participants had the opportunity to apply the principles of focus audits to real-world scenarios. This immersive approach enabled them to develop practical skills and strategies that could be immediately implemented in their respective institutions. Several teams developed plans for future focus audits to be carried out by their SAIs. 

Throughout the workshop, lively discussions and exchanges of best practices took place among participants, offering us the chance to learn from our colleagues in other SAIs and reflect on our own approach.