Pieter Duisenberg starts as the new president of the Netherlands Court of Audit
Pieter Duisenberg was appointed as a board member and president of the Court of Audit at an extraordinary board meeting on Tuesday, 5 September 2023. The Court of Audit's board is now, therefore, once again complete, following the departure of Arno Visser at the end of last year.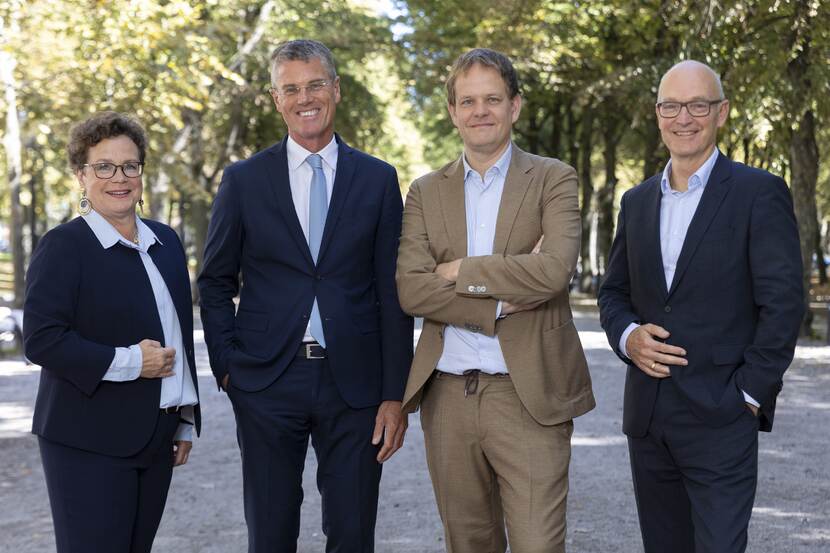 Ewout Irrgang, the longest-serving member of the board, welcomed his fellow board member and outlined how control, accountability and finance have formed a common thread through Pieter Duisenberg's career.
Pieter Duisenberg's appointment to the board of the Court of Audit follows his nomination by the House of Representatives on 9 May 2023. Following consultations with the other board members, he was also appointed president on the recommendation of the Minister of the Interior and Kingdom Relations.

Pieter Duisenberg was previously chair of the Universities of the Netherlands association (formerly known as VSNU). Before that, he was a member of the House of Representatives for the VVD party, where he committed himself to ensuring effective control of government expenditure, including making proposals to improve Parliament's handling of how the government accounts for policy pursued.