Weblogs
Back in the Metropol and other encounters
In The American bestseller 'A Gentleman in Moscow' is set in Russia shortly after the 1917 October Revolution. A Bolshevik tribunal spares Count Rostov from the firing squad but sentences him to house arrest in a luxury hotel in the centre of Moscow for the rest of his life. The Metropol Hotel still stands today. It is just round the corner from Red Square and midnight has already passed when the Court of Audit's Secretary-General, Cornelis van der Werf, and I arrive. Fortunately, it's no longer 1922 and there is no Bolshevik tribunal to greet us.
We are in town for the triennial international congress of supreme audit institutions, INCOSAI. We felt slightly uncomfortable when President Putin opened the congress. Relations between the Netherlands and Russia are a little chilly at the moment. INTOSAI announced that 169 supreme audit institutions (SAIs) were in attendance. From Armenia to Zambia, they were all here. After we had completed the inevitable homework (voting on audit standards) we had a few days to rub shoulders with a lot of them.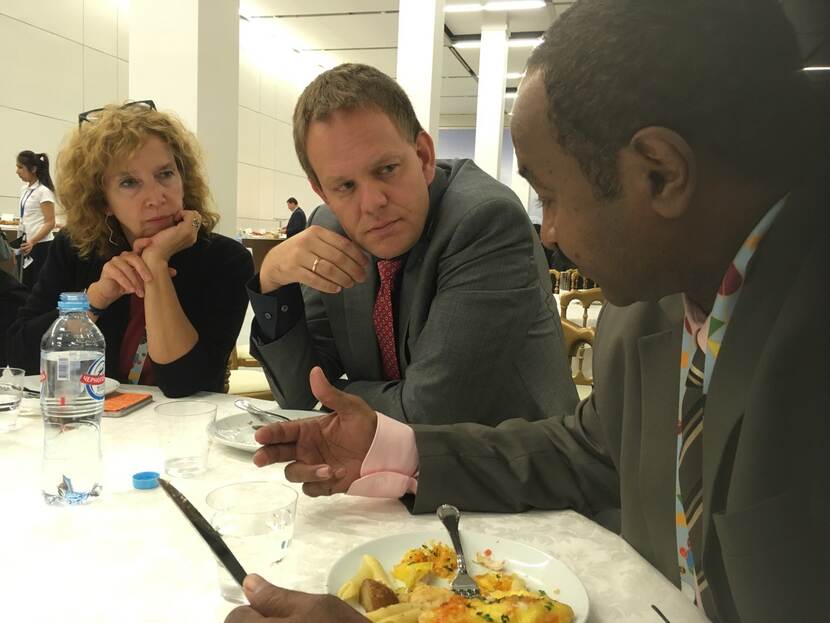 What struck me was that the official programme was dominated by discussions about the future of data in our work. Many SAIs are now using data analysis techniques, that would have been unthinkable just a few years ago. The world is changing and SAIs are no exception. In the margins of the official programme, I had more than 12 side meetings in two days with other SAI directors. I met directors from Australia, New Zealand, India, China, Chile, Sudan, Tunisia, Finland, Indonesia, Canada, the United States and Portugal, to say nothing of the many informal talks I had with the SAIs of Hong Kong, Norway, Denmark, Belgium, the United Kingdom, Brazil, Israel, Estonia and others. And I'm sure I must have forgotten some.
We discussed the potential of the digital data revolution with some of these institutions in order to learn what they were actually doing. We were really impressed by the pioneering work of the Indonesian and Indian SAIs in this 'Asian Century'. They inspired a definite sense of urgency. This is certainly not the time for complacency. The Court of Audit also has to roll up its sleeves. As our former President, Saskia Stuiveling, was fond of saying, 'We have to change to stay the same'.
The Chilean SAI impressed us for entirely different reasons. It is doing all it can to involve the public in its audit selection and audit work.
Australia and New Zeeland could hardly believe their ears when we asked them about the disadvantages of accrual accounting ('There aren't any'). Why should you be satisfied with just one view of the financial position (cash) when you could have two or three, they asked. How do you keep an overview of the state's assets, they teased. To our shame, we couldn't come up with an answer.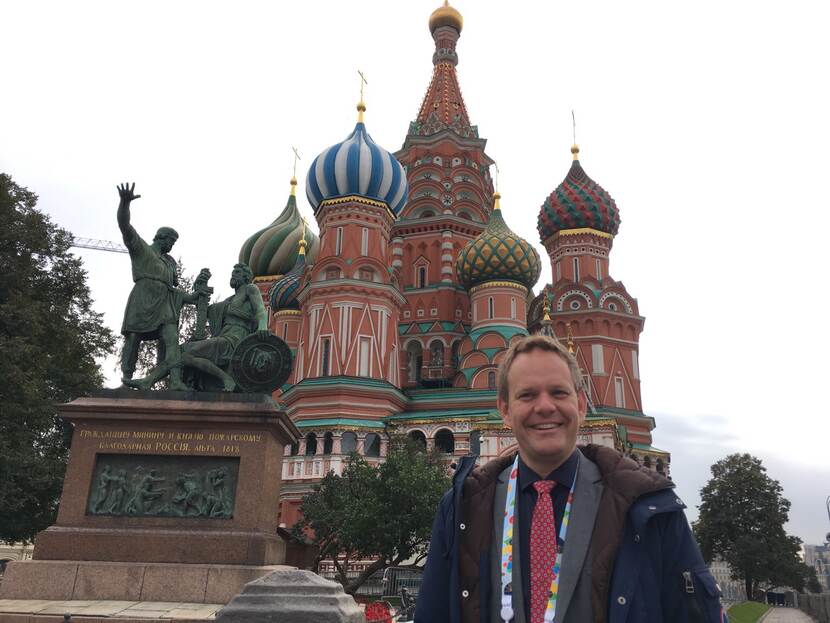 With the Sudanese SAI, we discussed the current situation in its home country. At the beginning of the year we had suspended cooperation with this African country when it declared a state of emergency. The military then deposed President Bashir and an accord was reached with the demonstrators in the summer: a civilian government would be formed with a sovereign council on which the military would hold half the seats. We can now look forward to resuming our cooperation. According to the Sudanese SAI, a pro-reform Minister of Finance has been appointed. Following this regime change, now is the perfect time for Sudan to make some real improvements in its management of public finances. We agreed to work with each other again as soon as possible.
The Russian SAI organised a perfect INCOSAI congress. In the evening we were invited to the Bolshoi Theatre for a performance of Swan Lake. You'll be pleased to know the performance comfortably satisfied all the ISSBIs, the International Standards of Supreme Ballet Institutions.
Count Rostov was condemned to spend the rest of his life in the Metropol Hotel in 1922. In 2019, I was allowed to leave after just three days.
More blog posts
Reactie toevoegen
U kunt hier een reactie plaatsen. Ongepaste reacties worden niet geplaatst. Uw reactie mag maximaal 2000 karakters tellen.
Comments
No comments have been published yet.