Design research
Design research takes an innovative approach that centres on the visual appearance and functionality of a product, service or system. The emerging field of design research is still undergoing rapid development. More and more public authorities and businesses are recognising the value of design research.. At heart, it is a creative approach that puts the user or recipient first. Through a series of iterations, the auditor involves stakeholders throughout an audit in order to discover what works. We distinguish 6 goals in our work:
Why do we use this method?
The Netherlands Court of Audit applies design research because it adds value when answering complex questions and performing audits. By taking an iterative, targeted and people-centred approach, our audits become more meaningful.
What does the method involve?
A common approach in design research, which is also used by the Court of Audit, is the double diamond [link] method created by the UK Design Council. It divides the design process into four phases:
Discover: divergence in order to discover and collect as much relevant information as possible;
Define: convergence in order to make sense of the information discovered;
Develop: divergence in order to identify and develop all possible solutions;
Deliver: convergence in order to select a solution that produces a result.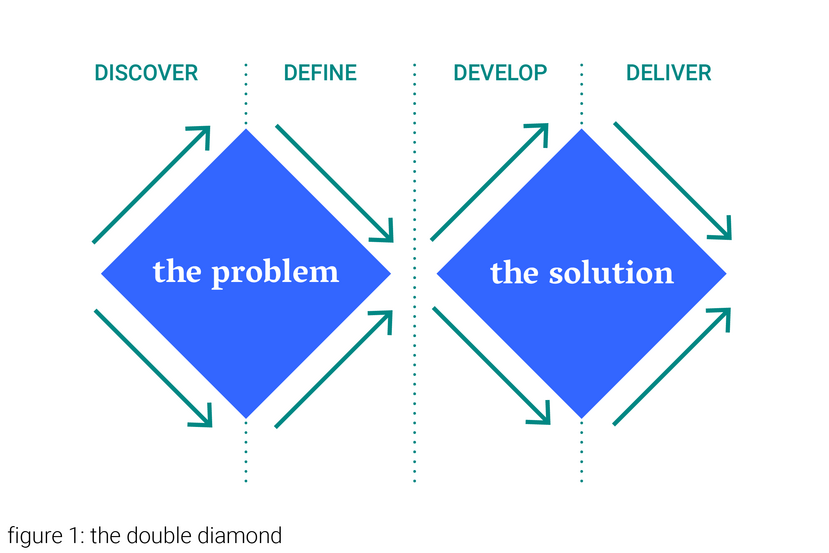 Concrete examples of design research instruments at the Court of Audit: